EJTU Board of Directors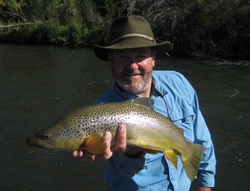 EJTU Chapter President, Secretary NJTU State Council, Conservation Committee Member
Bruce Seiden (
bruce_seiden@verizon.net
)
Before his present role, Bruce was the Treasurer of the East Jersey chapter for 18 years. In addition to being the chapter president, he is a member of the chapter's conservation committee, which is responsible for planning and coordinating the chapter's conservation activities. Bruce has been an instructor in the chapter's education classes (fly tying and fly fishing) through the Paramus Community School since joining the chapter, and currently coordinates the program for the chapter. Bruce is also the current Secretary and was a former Vice Chairman of the NJ State Council of TU. In addition to his love of fly fishing and sharing this passion through teaching, he also enjoys motorcycling and currently rides a Harley Road King. Bruce is married to a very understanding wife, Leanna, and they have a mini-dachshund, Daisy, which they rescued.
---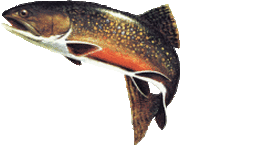 First Vice President
Vacant



​
---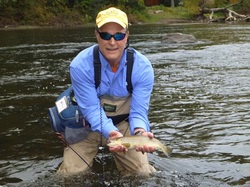 Second Vice President
Ken Barile (
kenbarile@optonline.net
)
Phone: (201) 316-6965
Ken is EJTU's 2nd Vice President. Ken previously served on the Board of Directors as the membership director. Ken is a long time fly fisherman and fly tier who spends much of his free time exploring the the rivers in New Jersey, New York, and Connecticut with his fishing buddies. He enjoys welcoming new members to our chapter and provides them with information on how to get the most out of their EJTU membership.
---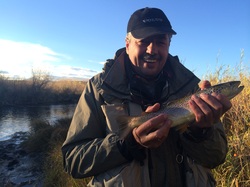 Treasurer
Igor Zaretsky (
izaret@yahoo.com
)
Igor is a TU Life member and has been a member of the East Jersey chapter for 10 years. He is an accomplished angler and fly tier and enjoys teaching this sport to others. He fishes throughout the northeast and especially enjoys trips to Montana, Wyoming, and Alaska to take on large salmonids. Igor currently serves as the Treasurer of the chapter.
---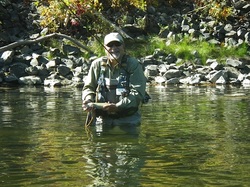 Recording Secretary
Dino Eftychiou (
defty7@gmail.com
)
Dino is a retired teacher of high school English and a long time member of East Jersey Trout Unlimited, currently serving on the Board of Directors as the Recording Secretary. Among his many EJTU activities, he helps facilitate EJTU's annual holiday party and annual banquet, volunteers with conservation and restoration projects, participates in stocking the Ramapo River, and delivers eggs for Trout in the Classroom. Dino especially enjoys the camaraderie of his fellow members during the many diverse trips and activities that the chapter offers.
---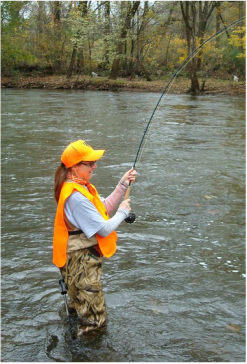 Membership
Gale Inwood (
inwoodgale@aol.com
)
​
Gale's interest in fishing goes back to when her father and her used to go deep sea fishing. In 2010 she did volunteer work with Casting for Recovery and had her first experience with fly fishing. She fell in love with the sport, environmental and conservation aspects of Trout Unlimited. Though her skills with fly fishing is still in the novice stage, she enjoys participating in the activities associated with EJTU.
---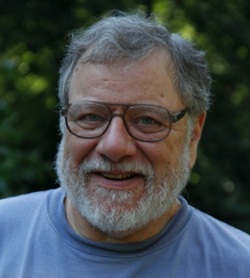 ---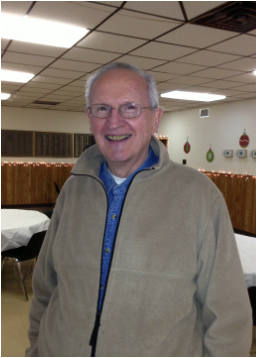 President Emeritus, Riffles Editor, Federation of Sportsmen Rep, Conservation Committee Member
Ray Cappock (
raycapp@optonline.net
)
As our prior President, Ray continues to serve as an ex-officio member of the Board of Directors. In addition to serving on the Board of Directors, Ray is also a member of EJTU's Conservation Committee. Ray is the editor of our monthly chapter newsletter Riffles and our Federation of Sportsmen representative.
---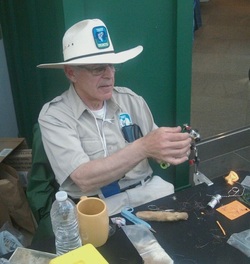 Education
Doug Penna
Phone: (201) 288-4409

As education chair on EJTU's Board of Directors, Doug coordinates the chapter's efforts to increase the knowledge and skills of members in the art of fly tying and fly fishing. Doug is an avid fly fisherman. He can often be found cleaning up NJ streams and recruiting new members.
---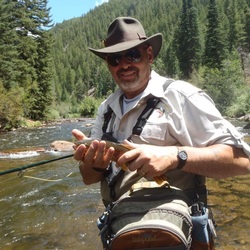 Merchandise
Elio Chiavola (
eliochiavola@gmail.com
)
Phone: (973) 908-9445​
Elio has been a member of the Board of Directors since 2010. As the merchandise director, he sells and maintains the stock of our unique line of EJTU apparel, gear and accessories. Elio often fishes in the Catskills and often heads to Yellowstone, Colorado, Maine, and New Hampshire. He's planning a killer trip to Alaska in the near future. Contact Elio for questions about EJTU merch.
---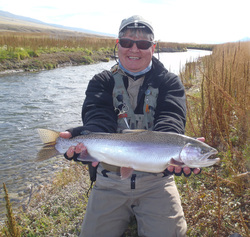 Points
Paul Reithmeier (
paulr21@optonline.net
)
Phone:
(973)-907-0094
Paul grew up near Lake Erie and has enjoyed fishing from an early age. After
getting a degree in Civil Engineering, he got a job with UPS which lead
to a move to New Jersey. Paul began fly fishing in New Jersey and has
enjoyed it for almost 12 years. Since joining EJTU, Paul has enjoyed trips
to the Bahamas for bonefish, Alaska for Salmon and big rainbows and out
to Montana for great trout fishing. Paul is an active conservationist that
loves the outdoors and want to keep these wild places safe for future
generations. As a member of the Board of Directors, Paul runs the points program. This program keeps track of EJTU's members volunteer efforts and recognizes those members who contribute significant amounts of time.
---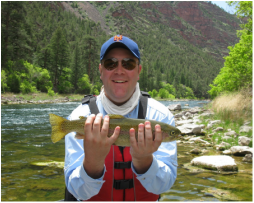 Speakers / Trips, Webmaster and NJTU State Council Representative, Conservation Committee Member
Chris Henrickson (
c.henrickson@icloud.com
)
Phone: (347) 581-636
1
Chris is an outdoorsman, conservationist, fly angler and fly tier in pursuit of Salmo, Salvelinus and Oncorhynchus. Chris is a TU Life Member and as a member of EJTU's Board of Directors, he coordinates EJTU's meeting activities, fishing trips and website. He is always looking for new ways to improve or enhance our chapter meetings and fishing trips. If you have any suggestions or fun ideas, please let him know. Contact Chris with any questions about our Website.
---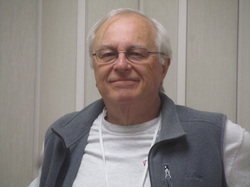 Director at Large
George Petersen (
grpetersen44@verizon.net
)
George is an academic and life-long educator. He has been with EJTU since the mid-nineties, serving on the Board of Directors for the past twenty years, including two terms as President. He enjoys fishing both lentic and lotic environments.
---
Publicity Chair

Bruce Halstater (

brewtrum@verizon.net

)

​Bruce is currently serving as EJTU's Publicity Chair. He is responsible for sharing information about upcoming EJTU events with media outlets. Bruce's efforts to publicize chapter activities and events can be seen in many local newspapers.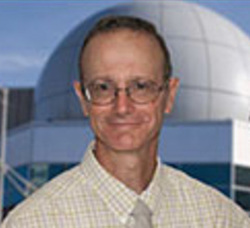 Trout in the Classroom
Jim Piombino (
coacheastside1952@yahoo.com
)
Jim coordinates EJTU's Trout in the Classroom education program. He makes sure that eggs are delivered to schools and that all tank equipment is in proper working order.
---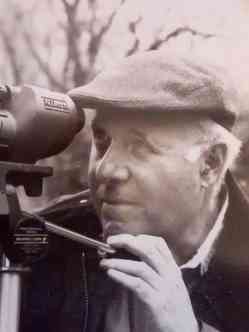 Founding President
Don Ecker
Don Ecker founded our chapter in 1971. You can read about his efforts in establishing EJTU
here
.
---