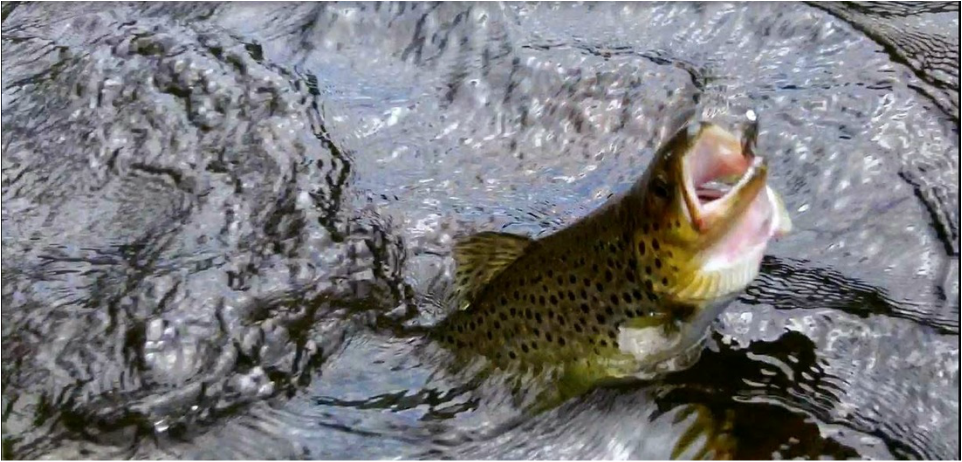 Recommended Fly Fishing Books
One can never know all there is to know about fly fishing. Fly Fishing is a truly a lifelong learning experience and that is part of the fun!

Many fly anglers look to learn more about the sport and develop advanced fishing techniques by utilizing books. While others are interested in finding places to fish, learning how to tie flies or build a rod. Some are just looking for a good book to read about fishing during the cold winter months.

Below is a list of EJTU recommended books for your fly fishing library. Most of the books can be found on Amazon or Ebay, although some titles are out of print or hard to find. Happy reading!
General Fishing

Reading The Water: A Fly Fisher's Handbook For Finding Trout In All Types Of Water Dave Hughes
New North American Trout Fishing​ John Merwin
Orvis Fly-Fishing Guide Tom Rosenbauer
Simple Fly Fishing: Techniques for Tenkara and Rod and Reel Yvon Chouinard
McClane's Standard Fishing Encyclopedia Al McClane
Trout Ray Bergman
Prospecting for Trout: Fly Fishing Secrets from a Streamside Observer Tom Rosenbauer​


Fly Casting

Joan Wulff's Fly- Casting Techniques Joan Wulff
Fly-Casting Fundamentals: Distance, Accuracy, Roll Casts, Hauling, Sinking Lines and More Lefty Kreh


Entomology

Caddisflies Gary LaFontaine
Hatches II Al Caucci and Bob Nastasi
Art Flick's Streamside Guide to Naturals and Their Imitations Art Flick
A Guide to Common Freshwater Invertebrates of North America J. Reese Voshell Jr
The Orvis Streamside Guide to Trout Foods and Their Imitations Tom Rosenbauer


Fly Fishing Techniques

Dynamic Nymphing: Tactics, Techniques, and Flies from Around the World George Daniel

​
Fly Fishing Area Guides

Trout Unlimited's Guide to America's 100 Best Trout Streams John Ross
Fly Fishing New Jersey Trout Streams Matt Grobert
Flyfisher's Guide to the Big Apple Tom Gilmore
Flyfisher's Guide to Eastern Trophy Tailwaters Tom Gilmore


Fly Tying

The Fly Tier's Benchside Reference Ted Leeson and Jim Schollmeyer
Orvis Fly-Tying Guide Tom Rosenbauer​
The Orvis Fly Patterns Index John Harder
The Book of Fly Patterns Eric Leiser
Charlie Craven's Basic Fly Tying: Modern Techniques for Flies That Catch Fish Charlie Craven
Favorite Flies and Their Histories Mary Orvis Marbury
The Dettes A Catskill Legend: Their Story and Their Techniques Eric Leiser
Flies for Trout Dick Stewart and Farrow Allen
Flies for Bass and Panfish Dick Stewart and Farrow Allen
Flies for Saltwater Dick Stewart and Farrow Allen
Flies for Atlantic Salmon Dick Stewart and Farrow Allen
Flies for Steelhead Dick Stewart and Farrow Allen


Rod Building

A Master's Guide to Building a Bamboo Fly Rod: The Essential and Classic Principles and Methods Everett Garrison and Hoagy Carmichael


Fishing Literature

Fishless Days, Angling Nights Sparse Grey Hackle
A River Runs Through It and Other Stories Norman Maclean
The Longest Silence: A Life in Fishing Thomas McGuane
Trout Bum John Gierach
The River Why? David James Duncan


Knots

Practical Fishing Knots Lefty Kreh and Mark Sosin
The Little Red Fishing Knot Book Harry Nilsson