EJTU Board of Directors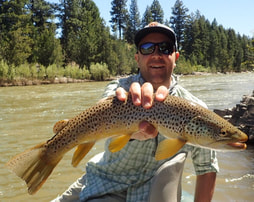 President, Webmaster, Conservation Committee Member and NJTU State Council Representative
Christopher Henrickson (
c.henrickson@icloud.com
)
Phone: (347) 581-636
1
Chris is an outdoorsman, conservationist, fly angler and fly tier in pursuit of Salmo, Salvelinus and Oncorhynchus. He is a TU Life Member and is currently serving his first term as EJTU's President. In addition to serving as chapter President, Chris is also the chapter's Webmaster and a member of EJTU's Conservation Committee. He previously served as a member of EJTU's Board of Directors while coordinating EJTU's meeting activities and fishing trips, as well as representing EJTU at NJ State Council. Please feel free to contact Chris regarding any general inquiries about EJTU or questions about our Website.
---
First Vice President and NJTU State Council Representative
Greg Koch (
gregkoch88@gmail.com
)
Greg is EJTU's 1st Vice President and supervises our social media presences on Facebook and Instagram. He has fly fished for trout, bass and other species of fish along the east coast and out west. Greg is also a professional photographer specializing in fishing and outdoor photography. He can be seen around EJTU events with his camera taking pictures.
​
​
---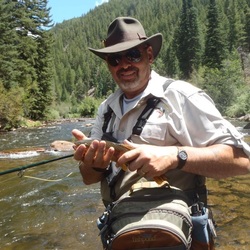 Second Vice President, Membership Chairman
Elio Chiavola (
eliochiavola@gmail.com
)
Phone: (973) 908-9445​
Elio is EJTU's 2nd Vice President and Membership Chairman. He has been a member of the Board of Directors since 2010. As Membership Chairman Elio's goal is to expand chapter membership and to welcome and get new members involved in the chapter. Elio frequently fishes in the Catskills and often heads to Yellowstone, Colorado, Maine, and New Hampshire. Contact Elio for questions about membership.
---
Treasurer
Ray Tannberg (
rtannberg@aol.com
)
​
Ray is currently serving his first term as EJTU's Treasurer. Ray has professional experience with non-profit accounting and is responsible for overseeing our chapter's finances. Ray both fly fishes and ties his own flies.
---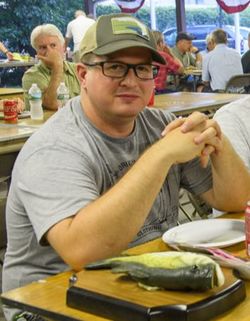 Secretary
Justin Fuller (
justinnealfuller@gmx.com
)
Justin is an avid fisherman and member of East Jersey Trout Unlimited. He is currently the chapter's Secretary
and a member of the EJTU Board of Directors. As Secretary Justin in responsible for taking and preparing minutes
at our Board of Directors meetings and supervising our Chapter correspondence.
---
Directors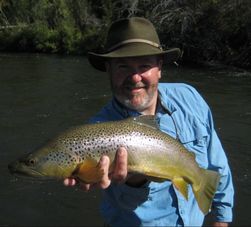 President Emeritus, Secretary NJTU State Council, Conservation Committee Member
Bruce Seiden (
bruce_seiden@verizon.net
)
As our immediate past President, Bruce continues to serve as an ex-officio member of the Board of Directors. Bruce was the Treasurer of the East Jersey chapter for 18 years. He is a member of the chapter's conservation committee, which is responsible for planning and coordinating the chapter's conservation activities. Bruce has been an instructor in the chapter's education classes (fly tying and fly fishing) through the Paramus Community School since joining the chapter, and currently coordinates the program for the chapter. Bruce is also the current Secretary and was a former Vice Chairman of the NJ State Council of TU. In addition to his love of fly fishing and sharing this passion through teaching, he also enjoys motorcycling and currently rides a Harley Road King. Bruce is married to a very understanding wife, Leanna, and they have a mini-dachshund, Daisy, which they rescued.
---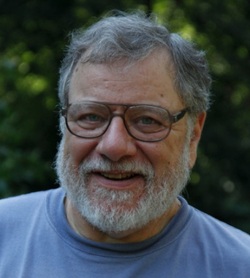 ---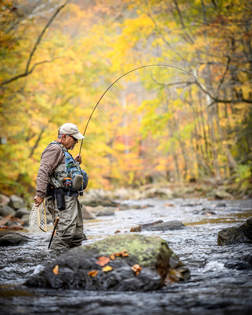 Trips Coordinator
Dino Eftychiou (
defty7@gmail.com
)
Dino is a retired teacher of high school English and a long time member of East Jersey Trout Unlimited, currently serving on the Board of Directors as our trips coordinator. Dino previously served as the Recording Secretary of our chapter for over six years. Among his many EJTU activities, he helps facilitate EJTU's annual holiday party and annual banquet, volunteers with conservation and restoration projects, participates in stocking the Ramapo River, and delivers eggs for Trout in the Classroom. Dino especially enjoys the camaraderie of his fellow members during the many diverse trips and activities that the chapter offers.
---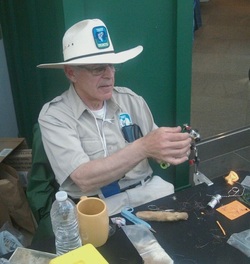 Education
Doug Penna
Phone: (201) 288-4409

As education chair on EJTU's Board of Directors, Doug coordinates the chapter's efforts to increase the knowledge and skills of members in the art of fly tying and fly fishing. Doug is an avid fly fisherman. He can often be found cleaning up NJ streams and recruiting new members.
---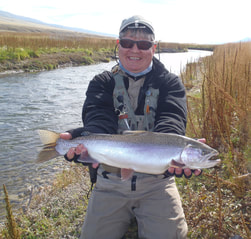 ​
Points
Paul Reithmeier (
paulr21@optonline.net
)
Phone: (973)-907-0094
Paul grew up near Lake Erie and has enjoyed fishing from an early age. After getting a degree in Civil Engineering, he got a job with UPS which lead to a move to New Jersey. Paul began fly fishing in New Jersey and has
enjoyed it for almost 12 years. Since joining EJTU, Paul has enjoyed trips to the Bahamas for bonefish, Alaska for Salmon and big rainbows and out to Montana for great trout fishing. Paul is an active conservationist that
loves the outdoors and want to keep these wild places safe for future generations. As a member of the Board of Directors, Paul runs the points program. This program keeps track of EJTU's members volunteer efforts and recognizes those members who contribute significant amounts of time.
---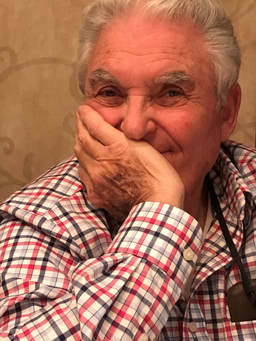 Publicity Chair
Bruce Halstater (
brewtrum@verizon.net
)
​ Bruce is currently serving as EJTU's Publicity Chair and is a member of the Board of Directors. He is responsible for sharing information about upcoming EJTU events with media outlets. Bruce's efforts to publicize chapter
activities and events can be seen in many of Bergen county's local newspapers.
---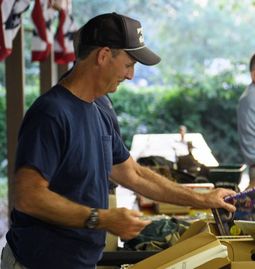 Merchandise
Charlie Maccia (
cvmaccia@verizon.net
)
As EJTU's merchandise director, Charlie sells and maintains the stock of our unique line of EJTU apparel, gear and ​ accessories. Charlie can be found at chapter meetings selling our chapter gear including flies, apparel and fly
​ tying materials. Charlie is a fly fisherman, fly tier and a kayak angler.
---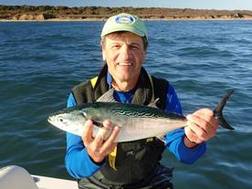 Speakers Coordinator, Conservation Committee Member
Ed Janiga (
edward.janiga@gmail.com
)
Ed is an accomplished Saltwater and Freshwater fly fisherman and fly tier. He coordinates EJTU's meeting
speakers and activities and is a member of the Board of Directors. Ed is also a member of EJTU's Conservation
​ Committee and has been a TU member for over 25 years. Contact Ed with any speaker recommendations or with
​ suggestions for other meeting activities.
---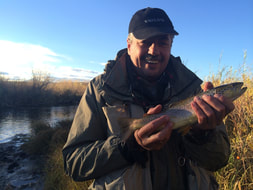 Director at Large
Igor Zaretsky (
izaret@yahoo.com
)
Igor is a TU Life member and has been a member of the East Jersey chapter for over 10 years. He is an accomplished angler and fly tier and enjoys teaching this sport to others. He fishes throughout the northeast and especially enjoys trips to Montana, Wyoming, and Alaska to take on large salmonids. Igor currently serves as a Director at Large and was previously the Treasurer of the chapter.
---