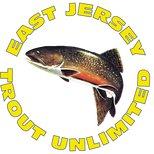 ​WELCOME
Protecting Northeastern NJ's Waters Since 1971
---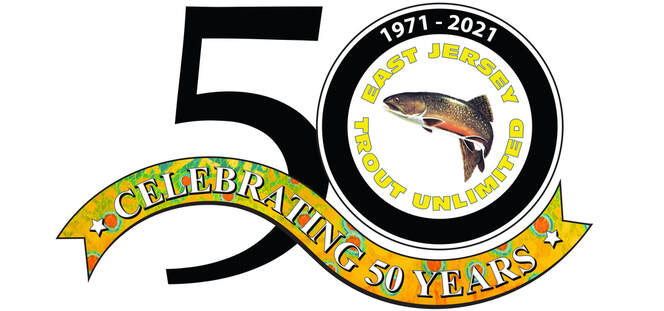 Support EJTU!

Please help us conserve, protect and restore Eastern New Jersey's coldwater fisheries and their watersheds by donating to East Jersey Trout Unlimited. Any size donation is welcome and can be made easily though the Paypal link below. Credit cards are also gladly accepted.

Stay Informed - Subscribe To EJTU Emails and Our Monthly Newsletter "Riffles"

Join Us
​
At a cost of $17.50 an introductory membership is a tremendous value. Clicking the Trout Unlimited logo below will bring you to Trout Unlimited's national membership web page. Request to be assigned to our chapter "East Jersey Chapter - 091"
About East Jersey Trout Unlimited
​
East Jersey Trout Unlimited (EJTU) is a community of more than 700 anglers in the greater northeastern New Jersey region who are dedicated to cold water conservation and the stewardship of our local watersheds. Our members work to protect, reconnect, restore and sustain trout habitat for anglers today and for the next generations of sportsmen and women who value the relationship between clean, healthy waterways and sustainable fishing..
As a grass-roots organization, EJTU is primarily engaged in a number of conservation initiatives and restoration projects on our local rivers. But our chapter is also involved in educational outreach and regular coordination with state and local authorities, as well as many other regional environmental organizations to assist in a wide range of conservation efforts.
Join us today! In addition to a commitment to conservation, our members also benefit from the company and friendship of like-minded anglers. Our chapter holds monthly meetings and hosts regular fishing trips and gatherings where novice and accomplished anglers alike come together to share their knowledge and learn best practices for fishing cold, clean and sustainable waters. If you are a new member, please visit our
New Member Page
to learn more about our chapter.
EJTU News And Announcements

John Shaner's Presentation on Spider Flys from EJTU's April meeting can be accessed here

East Jersey Trout Unlimited offers a variety of fly fishing trips, conservation projects, community outreach events and social get togethers to participate in!

Check out our calendar of events above, by visiting the link

here

or by referencing your copy of our chapter monthly newsletter

Riffles

(which is emailed to all members) for the latest up to date event information and for how to register!

What is EJTU's Diversity Initiative?

In short: we're trying to expand our chapter's membership to better reflect the angling public – to be more diverse. The broader and more diverse our membership is, the stronger it is, and the more we can do to protect our cool, clean, fishable waters. That's why we need to get the word out to as many people as possible. Check out our new

EJTU Diversity Initiative Page

to learn about all the great things we have planned!